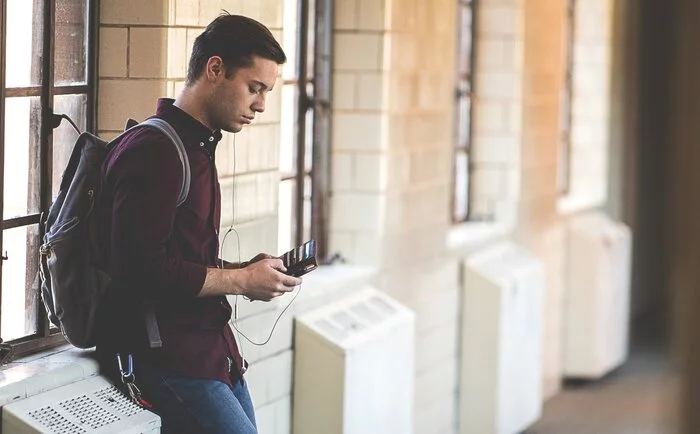 Jönköping University, Sweden, offers its students a modern and flexible way of planning and navigating student life with the JU Mobile app. The university has recently released support in the app for students to access PDFs of their digital exam submissions. The initiative is an example of how institutions can extend functionality in Inspera Assessment through the application programming interface (API).
The app JU Mobile is directed entirely towards the students to make their lives easier. Through the app, students can check their schedule, book study rooms and register for exams. The app is therefore a much-used tool of the students' everyday lives.
When it comes to technology it is certainly much appreciated that you have one point of entry. Before the summer holidays, the students at Jönköping University could only find their results and marks from traditional exams in the mobile app. Results from digital exams were only available through a browser. Going forward the students now have the same possibilities of accessing the submissions regardless of whether or not they were sitting a digital or traditional exam.
How does it work
The way for students to access their exam results is very straightforward. The student simply opens the JU Mobile app, selects the tab "Courses", finds the desired exam submission and clicks on it. The exam results are then automatically converted, downloaded and displayed as a PDF file.
APIs – simplifying the building of client-side software
Inspera Assessment offers standard integrations and APIs to enable a more integrated and customised experience. The integration and extension of Inspera Assessment can be achieved in a number of areas. The preferred solution for new integrations is to use the Inspera Assessment API, and this is also the solution Jönköping University has chosen.
The Inspera Assessment API is a set of REST (Representational State Transfer) APIs that allows reading, creating and updating content in Inspera Assessment. Documentation and usage of the Inspera Assessment API are available to all authenticated users of Inspera Assessment and do not require any extra action by Inspera.  
Want to get started?
Are you already a customer of Inspera and would you like to know more about our APIs? Please check out our general documentation on the Inspera APIs and feel free to read the quick user guide on how to get started.
Written by Jo Bowden
October 7, 2019
---