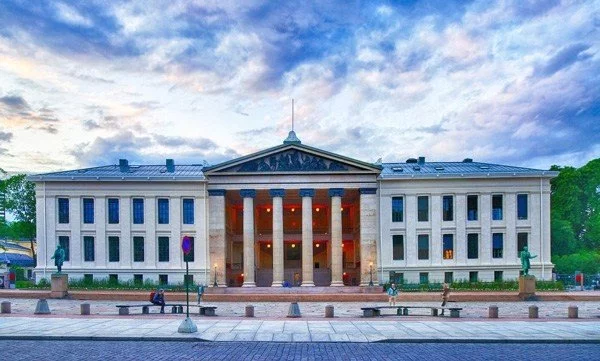 Having adopted Inspera Assessment as its digital examination platform of choice in 2014, the University of Oslo (UiO) now has a proven track record in delivering the benefits of e-assessment to its students and staff. What can we learn from this early adopter? What are the considerations that UiO made when it partnered with Inspera? And, what challenges did the university face at its implementation? Read on to find out more!
About the University of Oslo (UiO)
The University of Oslo (UiO) is one of the largest universities in Norway, as well as a leading university in Europe. Founded in 1811, UiO today is home to about 28,000 students and 6,000 staff. The university offers courses across a wide range of disciplines, including Law, Medicine, Humanities, Mathematics, Natural Sciences, Social Sciences, Dentistry, and Education. In 2018, UiO was ranked 62nd in the Academic Ranking of World Universities, making it the highest-ranked Norwegian university, and the 4th ranked in the Nordics.
University of Oslo (UiO) is one of the largest universities in Norway, as well as a leading university in Europe.
Inspera Assessment at UiO
Aiming to modernise the assessment process for their students and staff, the University of Bergen (UiB), the University of Agder (UiA) and the University of Oslo (UiO) jointly created a consortium in order to acquire a commercial digital examination solution. The digital examinations initiative was part of a larger effort to introduce innovation in teaching and learning, and to advance administrative change as part of the university's annual strategic planning. Consequently, the adoption of digital exams became an important priority. The universities agreed to implement a gradual and iterative trial and development process across all faculties and disciplines, and Inspera Assessment was the selected partner to deliver the solution.
UiO has been very ambitious in rolling out our platform, and it has driven many initiatives to align digital tools and new assessment and examination types. Since the implementation in 2014, a dedicated exam centre at Silurveien was built, which is used to complement Home Exams conducted in our platform. Consequently, the number of digital examinations has increased significantly over the past years: by 2016, the university had digitised 30,000 examinations, and now about 75% of all examinations at UiO are conducted digitally via Inspera Assessment.
Today 75% of all examinations at UiO are conducted digitally via Inspera Assessment.
University of Oslo's Digital Examination Initiative
Aleksander Lorentzen, Advisor in Digital Exams at UiO, says that due to the high adoption rate, today even the term "digital exam" in UiO has been replaced with the simple term "exam". He also adds that "the deans have been eager, as they can see the benefits. And once the users have transitioned to digital examination, they would not go back to the old system. The use of digital examination has risen steadily; there has been no need to follow a hard line".
Anne-Lise Lande, Section Manager of the Office for Administrative IT Systems at the Department of Academic Administration at UiO, explained that "the experience with the introduction of digital examinations has been a success. This may be because it was neither a so-called top-down or bottom-up process, but the result of the simultaneous coming together of wishes from various partners and their voluntary participation in the project." Moreover, qualitative surveys conducted at the different faculties of UiO demonstrate that most students are extremely satisfied and satisfied with Inspera Assessment and the feedback from the UiO Committee for Student Affairs has been also positive.
How to achieve a successful implementation
The following factors have been essential in achieving a successful implementation of Inspera Assessment at UiO:
The University of Oslo established clear goals and has used a roadmap to guide the project, adapting the delivery strategy as new changes were introduced. For example, during the transition from BYOD on campus to desktop computers in Silurveien, UiO built designated premises on campus for digital examinations.
The project has required a strong focus on support and maintenance in order to ensure a proper implementation of the system. Aleksander Lorentzen reports that the project team dedicated adequate time to risk management planning, with a long-term perspective of the project, and clearly communicating priorities and testing in order to meet demands.
The project has had a great organisational impact, involving large parts of faculties, administration, and the Center for Information Technology (USIT) from an early phase. UiO has had a good communication plan that has enabled them to create a common understanding among the different key participants involved.
UiO's successful way of addressing challenges demonstrates the importance of understanding of common goals, good communication, commitment, and adaptability.
Our partners at UiO conclude that they have not reached the finishing line yet. Lande observes that "we have challenges going forward as we are looking at additional examinations types. At the same time, it is great fun to talk about our experience because this project has been so successful and has gone so well."
Learn more?
Do you want to learn more about how our customers are transitioning to online assessment? Read about their unique journeys to inclusive, fair and relevant assessment in our Customer Case Studies.
Written by Jo Bowden
January 10, 2019
---