Inspera has received a significant growth capital investment from CGE Partners, a London-based private equity fund. CGE invests in businesses using technology to facilitate the transition to a more digital, renewable, secure and compliant future. This investment will enable Inspera to serve the large and accelerating global demand for robust digital high-stakes assessments in a post-Covid world, whilst upholding the mission and values that have driven Inspera from its inception in 1999.
Inspera has pioneered the most resilient and secure educational assessment and proctoring platform, enabling flexible assessments that can be taken with integrity anywhere – both onsite and remotely in the comfort of one's own home. The solution also provides the most integrated and seamless e-assessment experience for students, faculty and administrators.
Before Covid, educational institutions had begun to transition their learning and assessment solutions to digital from the more traditional and restrictive pen and paper. This transformation continues to be driven by significant time savings for faculty in authoring and marking exams, removal of marker bias, cost savings, and an ambition to lower the environmental impact of paper assessment.
The need to ensure business continuity in the face of Covid and lockdowns has heightened the urgency for institutions to accelerate their transition to digital. Flexible courses and assessments are now an imperative to both mitigate the disruption of student learning as well as meet new expectations around remote work and learning, which have now become the "new normal."
Bjørn Rustberggaard, CEO and Founder of Inspera, commented: "CGE Partners investing in Inspera is a testament to the accelerating growth of e-assessments as well as Inspera's inclusive vision and leadership in this field. E-assessment services should meet all students, teachers and proctors where they are – both physically and figuratively – and where they are going.  What excites me most about partnering with CGE Partners is the ability to accelerate our mission to re-invent educational assessment for the 21st century and further democratise education at a global scale, making sure that no students are left behind."
About Inspera
inspera.com
Inspera offers the most innovative, reliable, and secure online assessment platform, accompanied by the necessary expertise to ensure successful organisation-wide implementation and rollout. Founded in 1999, Inspera is a dedicated international team of more than 130 EdTech entrepreneurs on a mission to impact education on a global scale.
About CGE Partners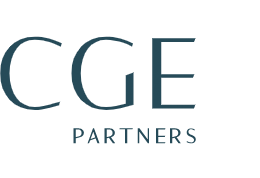 cge-partners.com
CGE Partners is a €440m European mid-market Private Equity fund.  CGE invests in businesses using technology to facilitate the transition to a more digital, renewable, secure and compliant future, providing capital and expertise to enable rapid international expansion in global markets.
Media enquiries
Bjørn Rustberggard
CEO and Founder, Inspera AS
bjorn.rustberggaard@inspera.no
+47 900 15 510