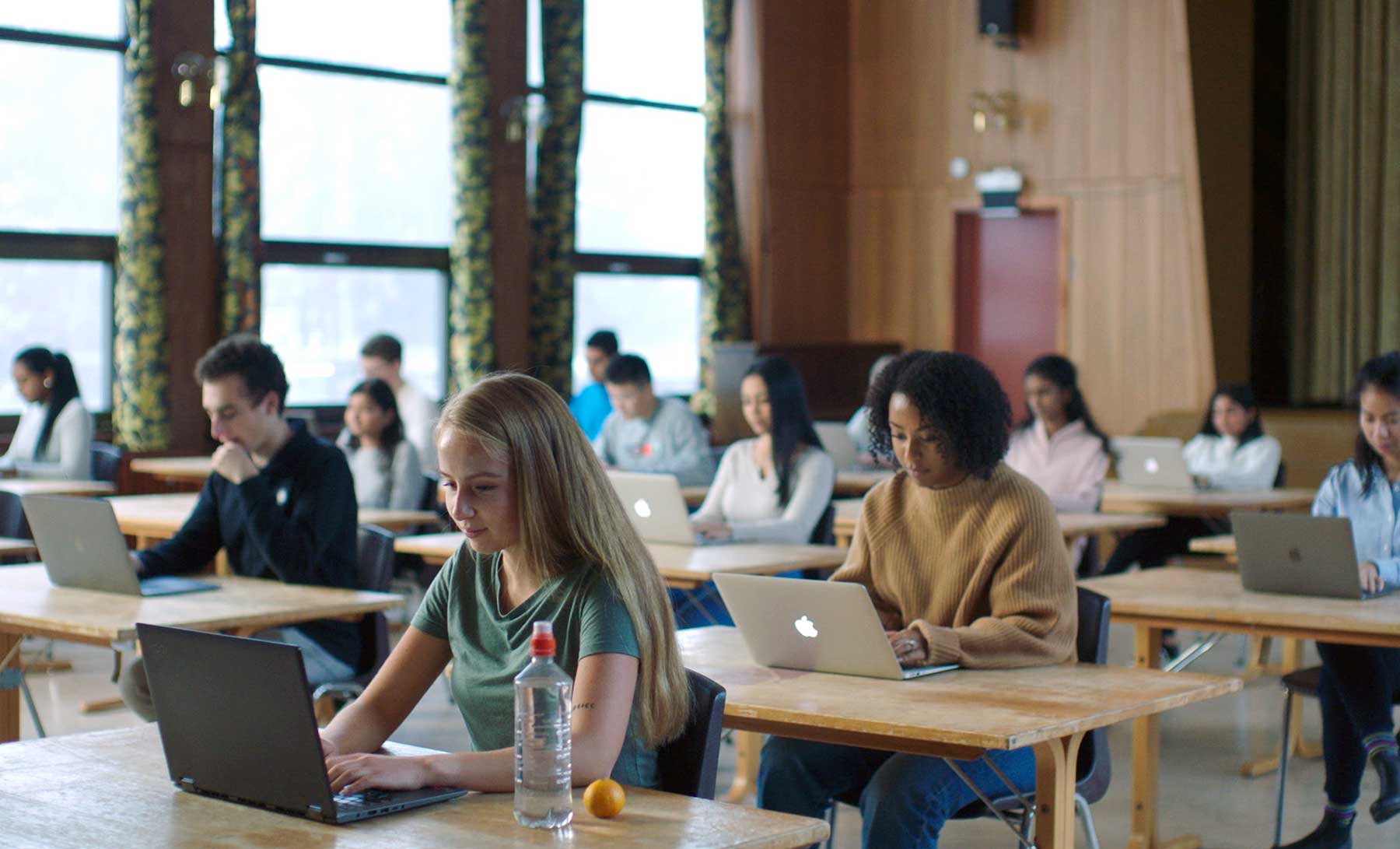 When 70% of college classroom content is digital, and students clearly prefer digital experiences, why are we still using pen and paper when it comes to examinations and testing?
The traditional test and exam paradigm is prime for disruption by leveraging Inspera's digital assessment platform to promote improved outcomes for students and faculty alike.
I've worked in higher education, technology, and ed tech for nearly a decade, most recently as President of Follett Higher Education. Sourcing and purchasing content from over 6000 publishers globally, I've directly experienced and influenced how digital course material content has grown in the classroom with the popularity of adaptive courseware, eBooks, and OER. Perhaps my biggest insight from my time at Follett, was the intense focus on digital in the classroom teaching content, but this digital focus did not continue into assessments and exams, which are still primarily paper-based. The impact of Covid-19 was essentially a "forced experiment" where educators were faced with the requirement to look for digital testing and remote proctoring solutions. Since 2020, Inspera Digital Assessment has grown significantly as faculty and administrators were looking for ways to serve students better in hybrid, or fully remote environments, and create unbiased testing that drives equity in the classroom.
This was the mission that attracted me to take on the role of President & CEO of Inspera, USA.
Inspera is the Scandinavian-based global leader in digital assessment and remote proctoring solutions. It's been empowering schools, universities, and professional associations across the globe to adopt holistic e-assessment solutions. I am proud to be bringing this world-class solution to the US.
Inspera offers the only end-to-end digital assessment platform in the market
Sure, there are digital assessment tools in the market. But they are "point solutions" and are not end-to-end covering the complete academic assessment lifecycle. Educators are already working with multiple publishers making the creation and deployment of assessment questions difficult.
Inspera is a single platform that provides higher education institutions and faculty with a streamlined and customizable way to design, deploy, grade, and proctor assessments. And the user interface allows students to focus solely on the assessment at hand.
The ability to take back your IP
More and more educators want to create assessments that are proprietary to them or their institution. Understandably, they want to own their assessment questions and content, not be fully reliant on publisher-based or third-party question banks that everyone uses.
Inspera is publisher-agnostic. You can import materials from your chosen publishers and suppliers. You can also create your own assessment questions and content that reflect your unique curriculum. Faculty created content is unique to the institution, minimizing the possibility of the questions and answers being found online.
Eliminating unconscious bias in student grading
Unconscious bias in grading assessments is often a concern for both faculty who write paper-based exams, and students.
Inspera eliminates grading bias with double-blind digital workflows that hide student names from graders, and allow for multiple graders to assess the same exam question to ensure fairness. Grades can be based on the highest score, the lowest, or an average to ensure every student is assessed fairly.
The ability to minimize cheating
Whether we're talking about students sharing answers or a student taking an exam on another student's behalf, we all know cheating happens.
The Inspera platform ensures exam integrity.
The question & problem sequences are randomized between individuals. Plus, Inspera Smarter Proctoring includes advanced monitoring of test-takers via webcam, screen, and audio sharing technology. It can be fully automated, human proctored, or combined.
It's a solution that helps institutions enable higher ethical standards for fair examinations, and gives them more confidence in their results.
An exciting step forward
We're already there with digital resources in the classroom, and digital assessment is the logical next step allowing for a richer, more secure, data driven assessment experience. The growth in digital teaching content, and the way students engage digitally in their daily lifestyle, are contributing toward the interest in digital assessment. While we see the demand for digital examinations – the only real question is how do higher education institutions manage the shift?
Inspera provides a single solution for the entire process. It helps institutions to manage the disruption and make digital assessment work for them. And because we're a company with over 20 years of experience in the ed tech market and a leading global e-assessment provider, we're a trusted partner that genuinely understands the education landscape.
It's why I'm super-excited to bring the benefits of Inspera to higher education institutions across the US. If you'd like to have a conversation about what our solution offers, just get in touch. Or follow Inspera on LinkedIn to learn more and get on board with the digital assessment revolution.
Written by Roe J McFarlane
November 29, 2022
---