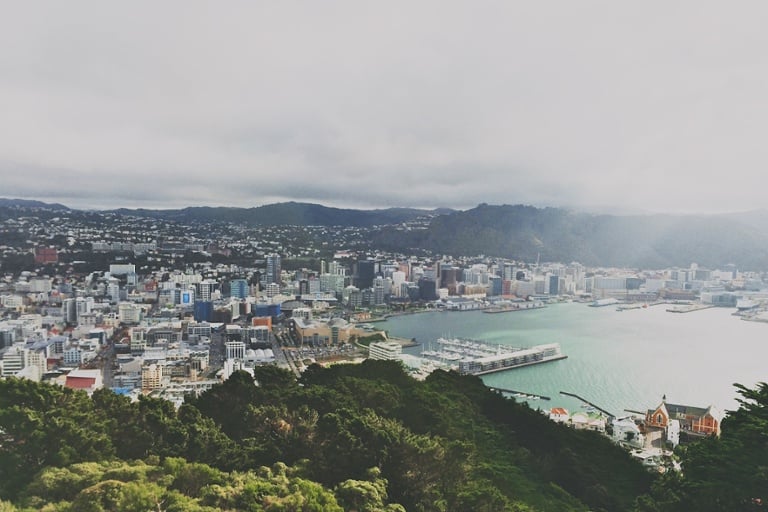 New Zealand's Te Herenga Waka – Victoria University of Wellington – pilots digital exams with student adoption and satisfaction rates of 90%.
Victoria University of Wellington piloted digital exams using Inspera Assessment in the first and second trimesters in 2019 with students in the Faculty of Law and the Wellington School of Business and Government. The pilot received high student adoption and satisfaction scores, with the majority of students also recommending digital exams to other students.
The University did an extensive global search for a digital examination software solution. Following an internal audit, risk, and security process, they identified Inspera Assessment as offering a tool that was comprehensive, rich in functionality, and visually intuitive, and would deliver a quality solution for the University.
For the University, it's important to meet the growing expectations for digital assessment and to be at the forefront of the change to digital exams in tertiary education. The University focused on implementing and continuing improving a change programme to provide students and staff with sufficient support to move from paper to digital examinations during the pilot phase.
Victoria University of Wellington is New Zealand's number one university for intensity of high-quality research (2018 Performance-Based Research Fund), and they are also listed among the top one per cent of the world's universities for a number of their subjects.
Interested in finding out how other institutions have implemented digital assessment? Take a look at our customer stories
The University's motivation for trialling digital exams
Students today are well acquainted and expect to use digital tools to type essays, conduct research, and complete coursework as part of their everyday studies. Over time, students will view digital assessment in the same way. The student experience and use of digital tools in the classroom should naturally prepare students and help them progress into their professional life.
Digital assessments provide a number of opportunities. The University found in their first pilot that there were significant time savings for academic and administrative staff. The University found that typing rather than handwriting removed the ever-present challenge of illegible handwriting, and therefore made the marking and feedback process quicker and easier.
Implementation of digital assessment recognises the positive environmental impact and forms part of many universities' sustainability strategies. The move by Victoria University of Wellington to digital assessments also supports their sustainability goals.
Student results support change to digital exams
The two pilots in 2019 included 1,162 students in 18 courses within the Faculty of Law and the Wellington School of Business and Government, and included students in their second year of study doing their Master of Business Administration (MBA).
The adoption rate for digital exams with students has been high, with 90% of students across both pilots choosing to do their exam/s digitally. The exams were successfully delivered with no loss of internet or IT infrastructure issues. The University had a 100% submission rate for students undertaking their exam digitally.[i]
Digital exams received high satisfaction ratings, with 86% of students rating their overall digital exam experience and their experience on the day as good, very good or excellent. 80% of students also agreed or strongly agreed that they would recommend digital exams to other students.[ii]
Change management integral to the project
Victoria University of Wellington recognised that the implementation of a digital assessment platform requires a business-critical change management programme, requiring buy-in from various stakeholders across the University. Academics, students, and professional staff members, as well as crucial IT and business staff members, have all played a role in making the pilot a success.
As Francesca Hovdal, Project Manager at Inspera explains:
'Victoria University of Wellington is a perfect example of what happens when a project is truly owned by the organisation. The University focused on embedding the required support for students and staff and tested the process as well as the product – which is usually the tricky part. This was only possible because the University has been extremely well-prepared and has had a holistic approach to the project.'
Engaging students throughout the project
In order to ensure effective and successful digital examinations, the University's change programme includes regular and informative communications with students and engagement with student association representatives. The project team has engaged with students throughout the pilot to ensure that they are familiar with the digital exam process and software.
All students are asked to complete a technical survey to ensure their laptops are 'fit-for-purpose'. They can also attend laptop clinics during the trimester for IT help and can complete a mock exam and demos to trial the software. The University also offered students drop-in sessions to resolve any last-minute concerns.
For the University, it is important that the majority of students can take their exams digitally if they choose to do so. The project team worked in closely with Disability Services, where most students already consider digital technology as an important component of supporting accessible examinations. Inspera Assessment helped to facilitate this with their in-built functionality that includes a wide range of dedicated accessibility features such as zooming, text-to-speech, font-sizing, as well as facilitating the use of external adaptive technology, such as screen readers.
Want to learn more?
You can learn more about the pilot project on the Victoria University of Wellington's website. You can also download the university's digital exam guide for students, which covers all technical requirements and support, provides tips on functionality and other relevant exam day information.
[i] Combined results for pilot 1 (Trimester 1) and pilot 2 (Trimester 2), 2019.
[ii] Survey results for pilot 1, 2019. Survey results for pilot 2 expected at the beginning of 2020.
Written by Jo Bowden
April 30, 2020
---