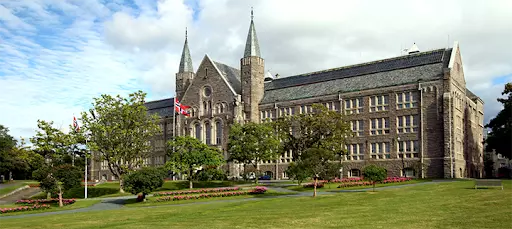 The Norwegian University of Science and Technology (NTNU) has been one of Inspera's key partners and early adopters since 2016. Today, the university offers digital lab-based exams, home-based exams, and grading reports of the bachelor's and master's theses assignments through Inspera Assessment. What can we learn from NTNU? How was the implementation process? Which have been the challenges and the benefits of establishing digital assessment? Which are the future iterations NTNU is working on? Read on to learn more about the main outcomes and challenges of having chosen us!
About NTNU
Norges Teknisk-Naturvitenskapelige Universitet (NTNU), founded in 1996, is today the largest university in Norway with three university colleges in Trondheim, Gjøvik, and Ålesund. The university consists of 9 Faculties and 55 Departments, and it has approximately 42 000 students and over 7 400 staff. NTNU offers diverse academic studies, and it awards over 75% of Norway's masters in the fields of technology and natural sciences.
NTNU is today the largest university in Norway, and it awards 75% of Norway's masters in technology and natural sciences.
NTNU's main building at Trondheim Campus
NTNU's commitment to excellence
In 2015, the university started an initiative to improve the quality of education by stimulating alternative forms of educational assessment and incorporating IT in education, called "NTNU Teaching Excellence". The institution also sought to play a pioneering role in the adoption and development of EdTech tools, as well as standirising and reducing administrative processes related to assessment and grading.
In 2016, NTNU launched a public tender, and after concluding that it was our online assessment platform the software that best suited their needs, they started their journey towards digital examinations by adopting Inspera Assessment. Undoubtedly, NTNU has been a leader of e-assessment in Norwegian higher education.
On the way to their ambitious goals
NTNU seeks to pursue >75% digitisation rate of courses that are fit for e-assessment. Øyvind Hauge, NTNU's Project Manager for Digital Assessments, explains that, for example, "clinical or arts subjects may not benefit from the online delivery platform due to the nature of the examinations that rely on physical artefacts and interactions". Therefore, we should consider the suitability of each subject to be digitised when establishing digitalisation goals.
In the past three years, NTNU has been working hard towards that digitisation objective. According to Hauge, since 2016 there has been an increase from 3% to 30% in digital exams in relation to the total number of exams. Even if these figures are still far from the target rate mentioned, NTNU is highly committed to educational innovation and it is continuously working on evaluating and enhancing its processes and tools related to online assessment.
NTNU's ultimate goal is to pursue >75% digitisation rate, and it has experienced an increase from 3% to 30% in digital exams since 2016.
NTNU's Dean Gunnar Bovim and Project Manager Øyvind Hauge
Implementing Inspera Assessment
Undoubtedly, the process of implementation has not been an easy job, and we have learned many lessons from it. The main challenges faced in the adoption process were of administrative nature. Some of these included difficulties with the integration of FS, the internal and external change management or finding the facilities to host large numbers of students doing bring-your-own device (BYOD) exams. Others were related to staff training and scaling support.
The implementation of Inspera Assessment has involved between 15 and 20 staff at NTNU, and Inspera is continuously considering NTNU's suggestions in the Inspera Roadmap. Moreover, Inspera offers diverse courses, workshops, webinars, and even an annual seminar taking place in Oslo to NTNU's Digital Assessment team.
NTNU's main achievements in e-assessment
NTNU has been working hard to achieve its established digitisation targets. The university has experienced a steady growth in online assessment: it delivered about 300 tests in 2016 (with 10 000 students participating); 1 300 tests in 2017 (37 500 students); and 3 300 tests in 2018 (85 000 students).
In November 2018, a significant event for NTNU's digitisation trajectory took place: the opening of the largest examination facility in Norway, located in the old Trondheim Post Terminal. The Exam House or "eksamenshuset" enables 2 800 students to take their exam per day using Inspera Assessment.
By 2019, the university estimates to conduct about 4 500 tests via Inspera Assessment, involving 125 000 students.
NTNU's new Exam Factory's facilities
In a survey carried out in 2017 and involving 2.000 NTNU students, we could see a strong preference for digital exams over the paper-based ones. Additionally, 88% of these participants reported satisfaction with our software. Hauge also explained us how the academic and administration staff are also pleased with Inspera Assessment, experiencing a major improvement in marking and increased efficiency in data management. Hauge is also positive about the implementation and outcomes so far, and he is convinced that they "would never want to go back to how it used to be".
88% of the NTNU's students survey participants reported satisfaction with our software.
The benefits of e-assessment for everyone
The introduction of e-assessment has brought great benefits to all of the key actors in the educational ecosystem.
In regards to students, the use of a digital assessment tool enables them to prove their skills in a valid, reliable and accessible way. The everyday use of technology also provides NTNU students high standards of professional competences.
The academic staff are able to to create new task types that would not be possible to do with paper-based deliveries. Inspera Assessment simplifies grading tools, for instance by auto-marking, making all submissions readable and accessible, and reducing the cost of paper logistics. It also offers a flexible way of marking and providing feedback to the student, as well as to share marking with other markers remotely. Last but not least, our platform also reduces plagiarism risks.
Finally, Inspera Assessment allows administrative staff to monitor the whole exam lifecycle in one place for the whole institution. It also guarantees secure exam deliveries, encompassing digital workflow for administration even for paper-based exams. Our platform even enables to archive and report on bachelor and master theses.
Future challenges
NTNU's current focus is to increase the e-assessment adoption rate, and their examination digitisation rate. Regarding to its strategy for the period 2018-2025, under the motto "Knowledge for the better world", NTNU is focused on the modernisation, standardisation, and quality of education.
To that end, NTNU and Inspera are working together to improve the documentation and training resources for the purpose of further encouraging our end-users at the university. Without doubt, NTNU is a great example of strong commitment to educational innovation, making it a leader in the sector, not only in Norway, but globally.
Learn more?
Do you want to learn more about how our customers are transitioning to online assessment? Read about their unique journeys to inclusive, fair and relevant assessment in our Customer Case Studies.
Written by Jo Bowden
March 7, 2019
---