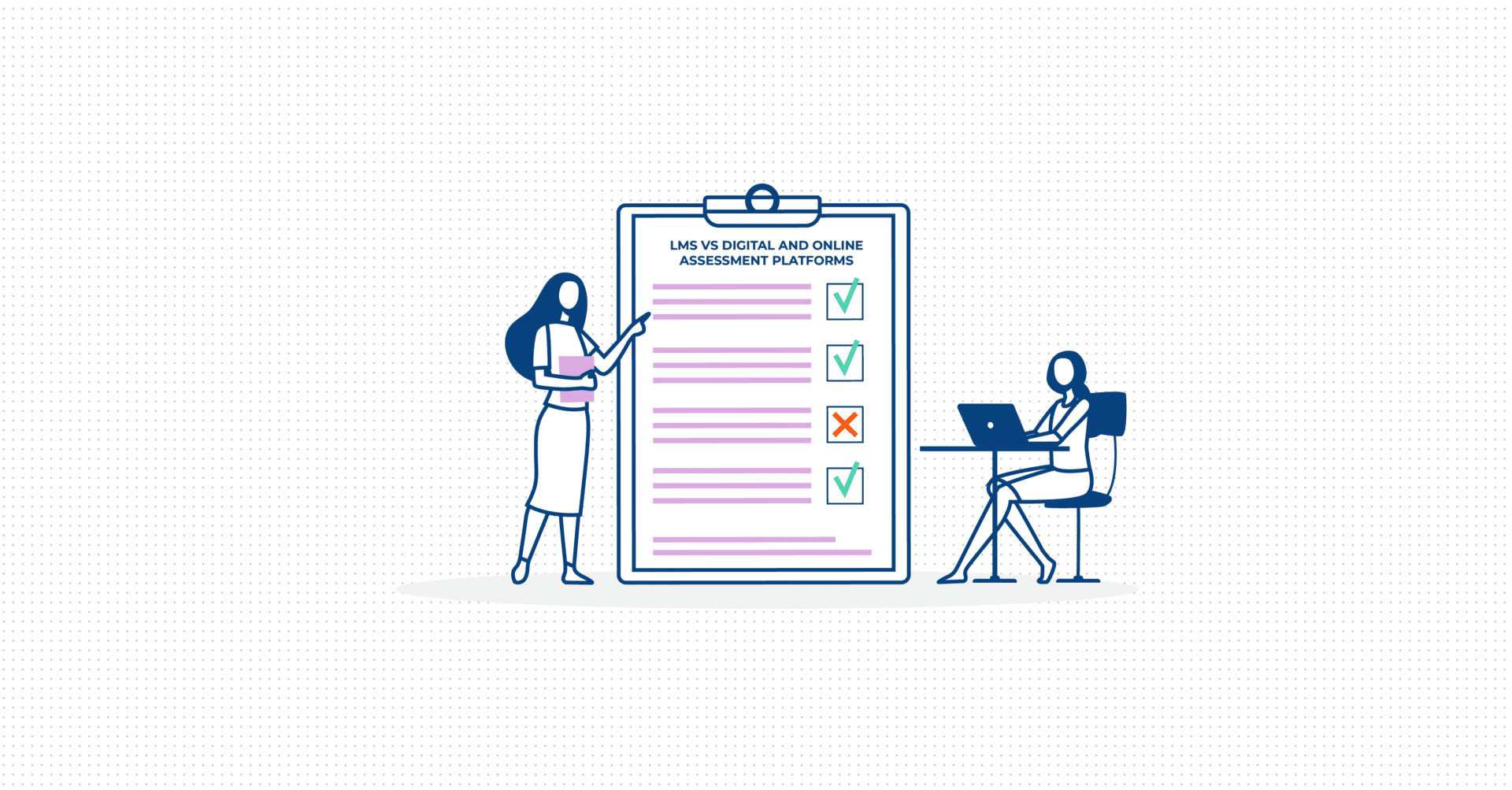 The Future of Assessment
Digital assessment transition is a priority for many higher education institutions worldwide. Yet, the question remains whether to stretch current LMS and VLE technologies for this purpose or to explore dedicated platforms. There are already several options on the market built specifically for online assessment.
While repurposing an LMS or VLE may seem a convenient choice, their focus is on learning and teaching rather than digital assessment.
LMSs and VLEs have clear benefits for teaching and learning. An LMS can be combined with other tools to create a wider virtual learning environment. While it may seem convenient to keep using the LMS and/or VLE for assessments, it can lead to assessment design being constrained by functionality that was not built with rich authentic assessment in mind. This in turn hampers both innovation and the student experience.
This post explores the key differences between the two product categories. While each vendor, such as Moodle, Canvas, Brightspace, Blackboard or Vklass may offer different LMS features, the comparison holds across the product category.
So, LMS or digital assessment platform? Read on to find out the best way to handle your digital assessment needs.
What is a Learning Management System/Virtual Learning Environment (LMS)?

LMS and VLE are often referred to interchangeably or as simply 'LMS'. A Learning Management System (LMS) is a software platform designed to support teaching and learning in person, remotely or a hybrid of the two. They contain a vast array of tools to support different elements of teaching and learning. These include content creation, communication between faculty and students, and course or module management.
A Virtual Learning Environment (VLE) combines an LMS with other platforms and tools to enhance the learning experience. Because of the way in which tools are integrated, it can appear that the LMS is the only platform in use.
LMSs have been broadly adopted beyond "classic" elearning or distance learning, becoming core digital teaching and learning platforms in higher education institutions.
 Features and Functionalities
Content delivery
Course/module management
Student communications
Assessment
Analytics/reporting
User management
Security and role management.
The core elements of the LMS have remained pretty much stable over time. Yet focus has shifted from a static repository of content and files, to a richer, more interactive user experience, often supported by the use of gamification, video content and real-time messaging.
LMSs have recently entered a different phase with the rise of cloud deployments in search for improved security, scalability and rapid release of features. This has dramatically shifted the way that these platforms are extended or integrated with new functionality.
Regardless of the proprietary or open-source nature of the product itself, there is a clear trend to abandon built-in extensions in favor of external applications integrated via standards (such as LTI 1.3.) and REST APIs that better fit the rapid pace of innovation that the market demands.
Benefits of Using an LMS for Assessment
LMSs provide many benefits for higher education institutions. This list summarizes the more representative elements across the different providers:
Cost savings or increased ROI. With an LMS already in use, institutions should reach economies of scale, reaching more potential students, keeping them more engaged and reducing cost through process automation.
Central teaching and learning hub. The LMS has become the center of a teaching and learning ecosystem that provides many benefits, from updated content to seamless access to communication and learning tools. By having assessments within an LMS, it provides students with a feeling of continuity
Institutional data source. The LMS is an important source of data that can then be used for further analysis, such as proactive intervention and trend discovery.
Scalability and security. LMSs have evolved to become a critical system in higher education institutions. This has led to adopting SAAS deployments that guarantee that the system can support increasing workloads and that the infrastructure is reliable and secure.
What is a Digital or Online Assessment Ecosystem?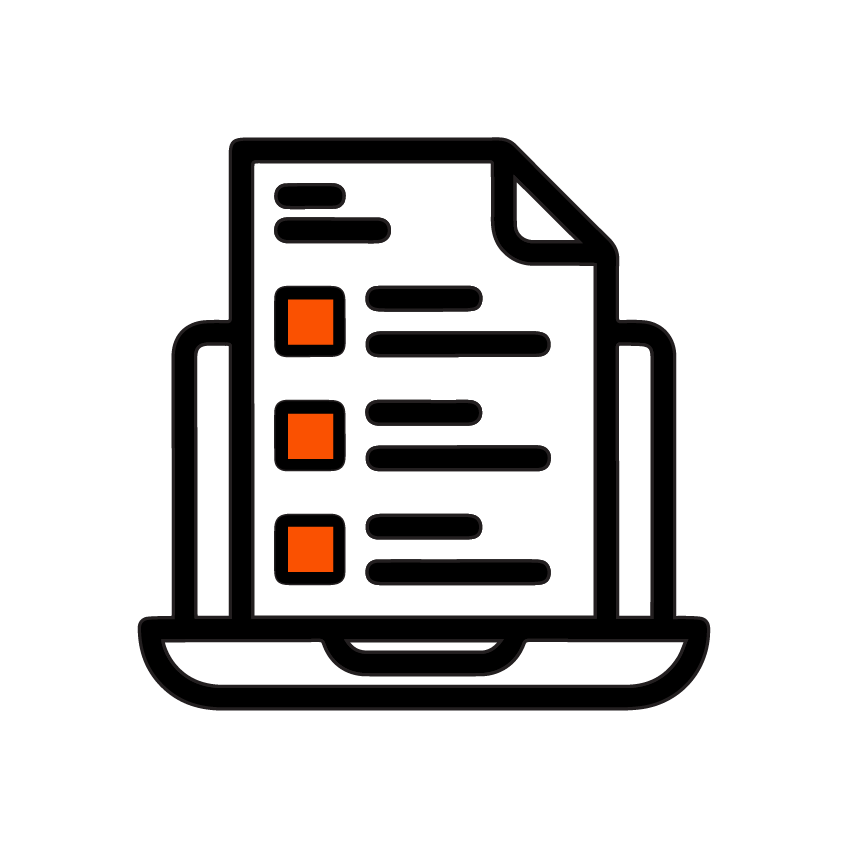 Digital assessment platforms or ecosystems – also called online assessment, electronic assessment, e-assessment, digital examinations, or computer-based assessment – are built to support end-to-end digital assessment strategies for higher education institutions.
This goes beyond the boundaries of an LMS, by providing greater flexibility, integrity options and an enhanced student experience. This is centered around assessment, rather than a learning journey. There are many benefits to this, including the ability to assess skills in the context of real-world situations, and thus generating a more authentic assessment.
Digital assessment, digital exams and online assessment are sometimes used interchangeably. Digital assessments are those delivered, submitted or marked on a digital device. They may be remote or in person and the candidate may be online for only some or part of their assessment. This flexibility makes an effective platform and happy student experience, based on good pedagogy and the interaction of student and platform, not dependent on the speed or reliability of an internet connection.
Digital and online assessment is an important piece for digital transformation in universities. It goes beyond moving out of paper-based assessments and into a robust assessment practice that considers the technical aspects like security and scalability. An extension of this practice is the impact of the assessment itself in employability and active citizenship.
Features and Functionalities
Integration with an LMS to be part of your VLE.  Using LTI standards, the rich assessment-focused functionality and student experience of a digital assessment platform can be seamlessly integrated into an LMS to be part of your wider Virtual Learning Environment.
Assessment cycle management. Planning, designing, delivery, grading and sharing feedback with students. This workflow matches the way assessments take place which differs from the teaching and learning experience and workflow that an LMS uses.
User management, designed for assessment. Ensure that only those who should have access (both faculty and students) are able to view, edit, deliver or take an assessment, as appropriate.
Enhanced integrity tools. Tools include flexible browser lockdown and enhanced proctoring. These features are integrated and work seamlessly to provide a secure and supported experience for students. Similarity tools can be integrated into a wide variety of question types and not constrained to uploaded documents.
No constraints on what your assessment can contain.LMSs split assessment into quizzes or assignments with functionality restricted to the activity type.
A wide variety of interactive question types. Enable educators to deliver richer, more authentic assessments that engage students.
Flexible delivery modes. These can range from formative assessments with instant feedback and the ability to repeatedly practice skills, to closed-book summative assessments e.g. high-stakes exams in a locked down and proctored environment. There is a wide variety outside of these too, including coursework, projects and open book assessments – time constrained or not.
Centralized administration functions. These are the tools that enable both centralized settings and the ability to have devolved differences in settings or individual controls.
Benefits of a Digital Assessment Platform?
The benefits of digital assessment platform compared to an LMS, lie in the specifics of creating an assessment strategy.
Key benefits can be summarized as follows:
Integrated student experience.>An assessment platform can be integrated into your LMS so that students benefit from ease of navigation and a richer assessment focused student experience. You retain the flexibility to use the assessment platform outside of the LMS too where that is appropriate to your context.
User experience designed for assessment. Students can take all of their assessments, formative and summative, in an environment designed for authentic assessment, rather than for learning. This enables them to focus on demonstrating their knowledge, skills and experience without the distraction of non-assessment material. A consistent user experience assists with what can be a stressful time for students.
Flexibility for educators. Questions are not tied to a mode of delivery. A question can be authored alone or in collaboration with others and then delivered in the appropriate format. These can also be imported from an existing question bank so you are not starting from scratch. This could be a formative question with pre-written feedback displayed immediately after submitting, or as a summative question with feedback that follows at a later date.
Flexibility for students. With a wider range of delivery and integrity options within the same space, students can enjoy increased flexibility in the time, location and method of how they are assessed. There are also features and tools to assist students during assessment, such as question flagging and highlighting.
Increased robustness of assessment. Digital assessment ecosystems, like Inspera, have been built specifically to support large volumes of concurrent high-stakes assessments. Further, assessment ecosystems have built-in quality assurance models for academics in both the authoring of assessment as well as through the marking, grading and feedback process.
Reducing the strain on your LMS. This can help in two ways. First: reducing student traffic on the platform during an assessment, which is known to affect those accessing teaching and learning materials. Second: reducing the need for customisations and multiple, often overlapping, integrations and plugins used to create assessments outside the scope of what an LMS was designed to do.
Key Differences Between an LMS and a Digital Assessment Platform
Both an LMS and a digital assessment platform have parts to play in the education of students onsite, remotely and in a hybrid environment. The table below highlights the differing needs in learning and teaching and assessment.
A digital assessment platform focuses on the very different assessment needs compared to those in learning and teaching, best found in an LMS.
| | | |
| --- | --- | --- |
| | Assessment needs | Learning and teaching needs |
| Requirement | Secure, robust at scale. Roles and permissions structured to reflect the more regulated environment of assessment | Open, experimental. Individual modifications to suit learning and teaching needs |
| Environment | Regulated, both in terms of institution and – in some cases – statutory or professional bodies where data integrity requirements are high | Dynamic and evolving over time to suit changing content, contexts and cohorts |
| Access | On a need to access basis | Multiple contributors/owners with a more open policy on authorship |
| Regulation | Assessments must comply with assessment regulation which is narrower than teaching and learning | Capacity to be experimental and try new things within a much more open and broad framework |
| Use circumstances | A digital space where students are focused on time bound assessments | Students have time to interact with their learning materials |
| Capacity | Assessments can involve large numbers of students all working and submitting at the same time or in the same time frame | Students learn and interact largely at their own pace over a much greater timespan |
Is it Possible to Deliver Remote Online Exams Using an LMS?
An LMS is not designed to deliver large-scale exams. While it is possible, the experience is suboptimal for both staff and students. Staff are constrained by the limitations of a platform designed to deliver quizzes within a module, not exams across a programme, school or any other configuration.
While plugins are available to widen the scope of an LMS to deliver an exam, this increases the complexity of setup and maintenance for an institution. Proctoring would also require a separate plugin with potentially another login for a student to use when they are already trying to concentrate on their exam.
Finally, a lack of central and fine controls means that exams have to be replicated to multiple instances on the LMS to cater for differing student needs, modules or programmes and time slots.
How Does a Digital Assessment Platform Deliver Online Exams?
A digital assessment platform on the other hand provides a streamlined user experience, designed for staff and students. The time and effort required is lower, leaving staff to concentrate on other important academic tasks and students to take their assessments in a stress and clutter-free environment.
Specific to a remote online exam environment, a digital assessment platform provides enhanced levels of monitoring students and their engagement with their assessment. A live dashboard displays real-time information that allows intervention, provides context where assistance is required and an audit trail for post-exam analysis.
When Should a Digital Assessment Platform be Used vs an LMS for Digital Assessment?
As demonstrated here, both digital assessment platforms and LMSs have an important place in an institution's digital ecosystem. An LMS might be the right place for a quick, short quiz that you want to set up for your students, but for anything bigger than that – whether formative or summative – a digital assessment platform provides flexibility, security and a streamlined user experience for your students.
Digital Assessment Platform

LMS

Best used for:

Formative and summative assessment with the flexibility to run them in open or closed-book format either on a student device or an institution device
Authentic assessments with real-world examples.

Best used for:

Simple formative assessments in an open book format.

Functionality includes:

Plan and schedule assessments at an institutional, school, or individual faculty level.
Author a wide range of question types with predefined feedback if required
Monitor and detect academic integrity issues using similarity tools and proctoring
Mark and author feedback
Share results and feedback
Give test takers a fair and unbiased evaluation

Functionality includes:

Publish learning resources
Curriculum mapping and planning
Collaboration and communication during courses
Wikis and blogs
Tracking of learner activity and progress
Administrative information about the ongoing course
Links to outside sources
Interactive online whiteboard for live virtual classes
Edited on July 26th 2023 for terminology and clarification.
Written by Ishan Kolhatkar
July 12, 2023
---